Creating an Account
In order to register you must have an account with SecureGive. To create a new account follow the steps below. When you are ready to create the account click on the SecureGive Logo at the bottom of this screen.
STEP 1: CLICK on +Create An Account as shown below: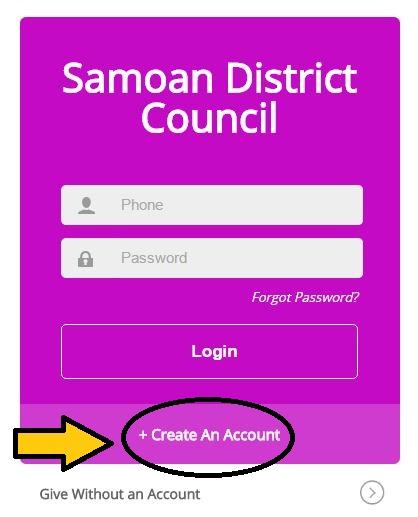 STEP 2: After creating your account you will reach the home page.
From the menu bar click on EVENTS.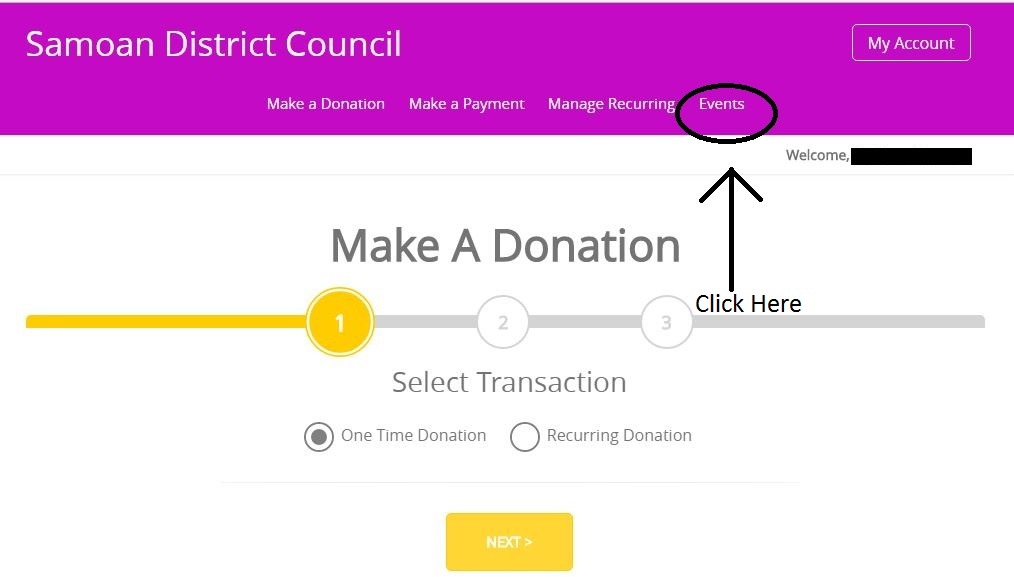 STEP 3: Once on the EVENT page,
CLICK on the 6th Annual Samoan District Council 2019 to begin your registration.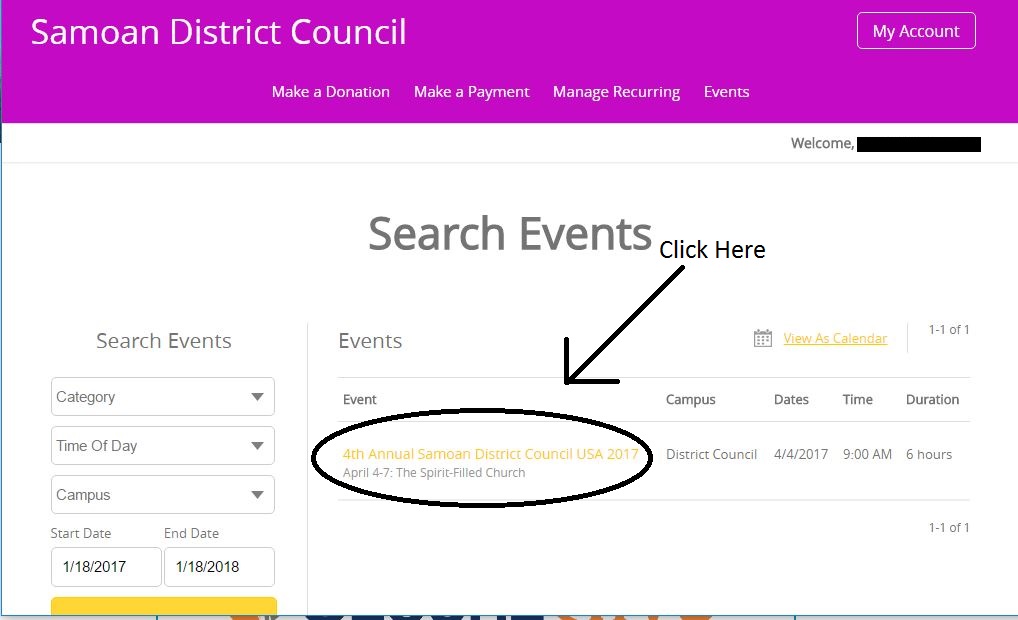 CLICK THE LINK BELOW TO BEGIN!